Wolves A2 Card | Perfect for Valentines, Engagement, & Wedding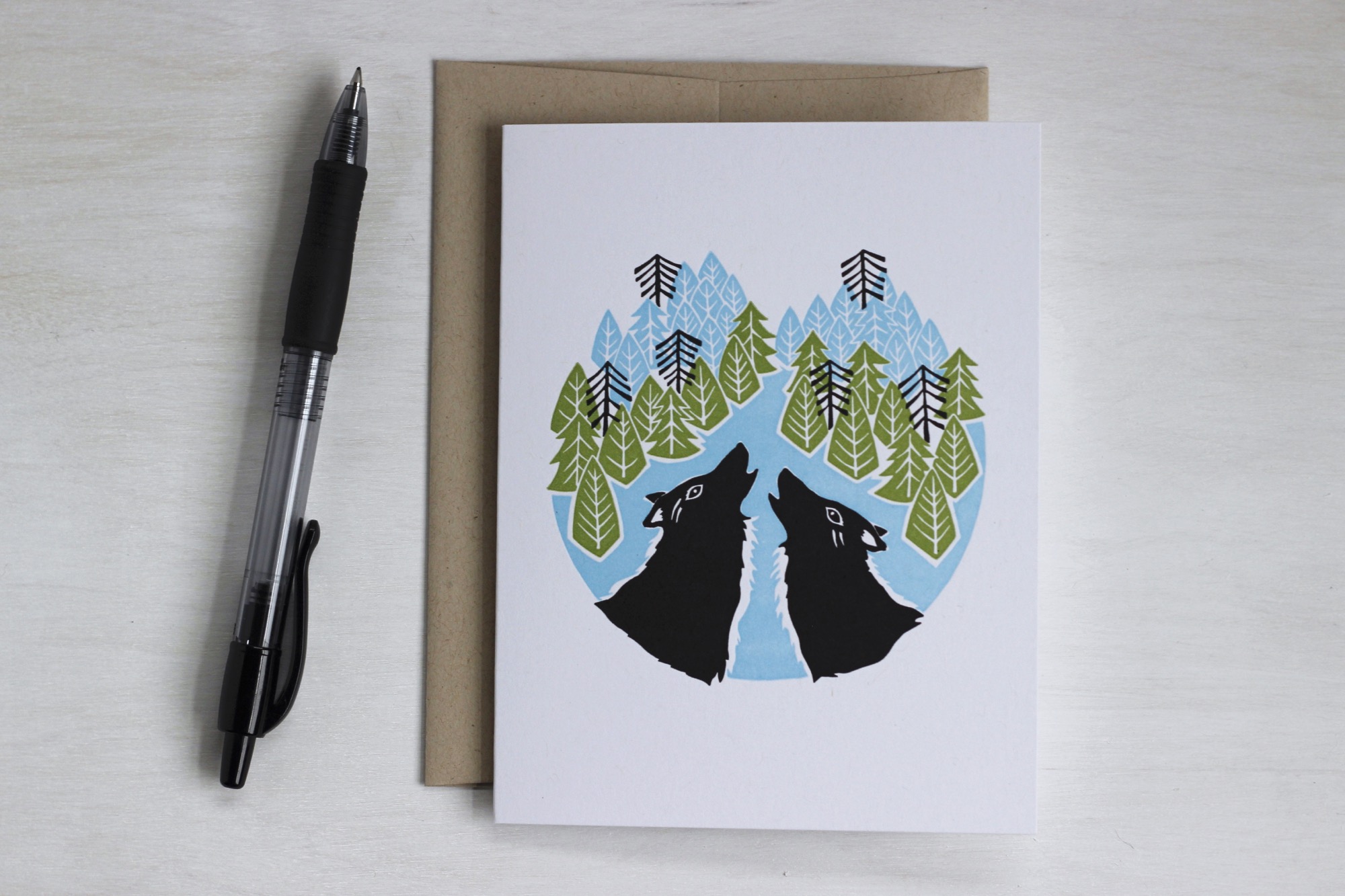 Wolves A2 Card | Perfect for Valentines, Engagement, & Wedding
PRODUCTION TIME - Ready to ship unless otherwise noted
This line of un-greeted art cards is perfect for celebrations, engagements, weddings and wedding showers, and to say thank you or congratulations.
Letterpress printed on my mid-century Vandercook letterpress from my own design. These cards are printed in two and three colors on recycled white 100 lb. Neenah Environment paper.
Choose singles or boxed sets of six of one design.
- Blank inside
- A2 size (4.5" x 5.5")
- Comes with Kraft colored recycled paper envelope
- Single cards are packaged in biodegradable plastic sleeves made from corn
- Boxed sets of 6 cards are packaged in environmentally friendly paper boxes
- Suggested retail $6.00 per card per singles / $22 per boxed set of 6